From its humble beginnings in Lausanne and after a decade of national growth and development, Holy Cow! has remained true to its philosophy: Swissness, swiss taste, and swiss made are an integral part of Holy Cow! DNA.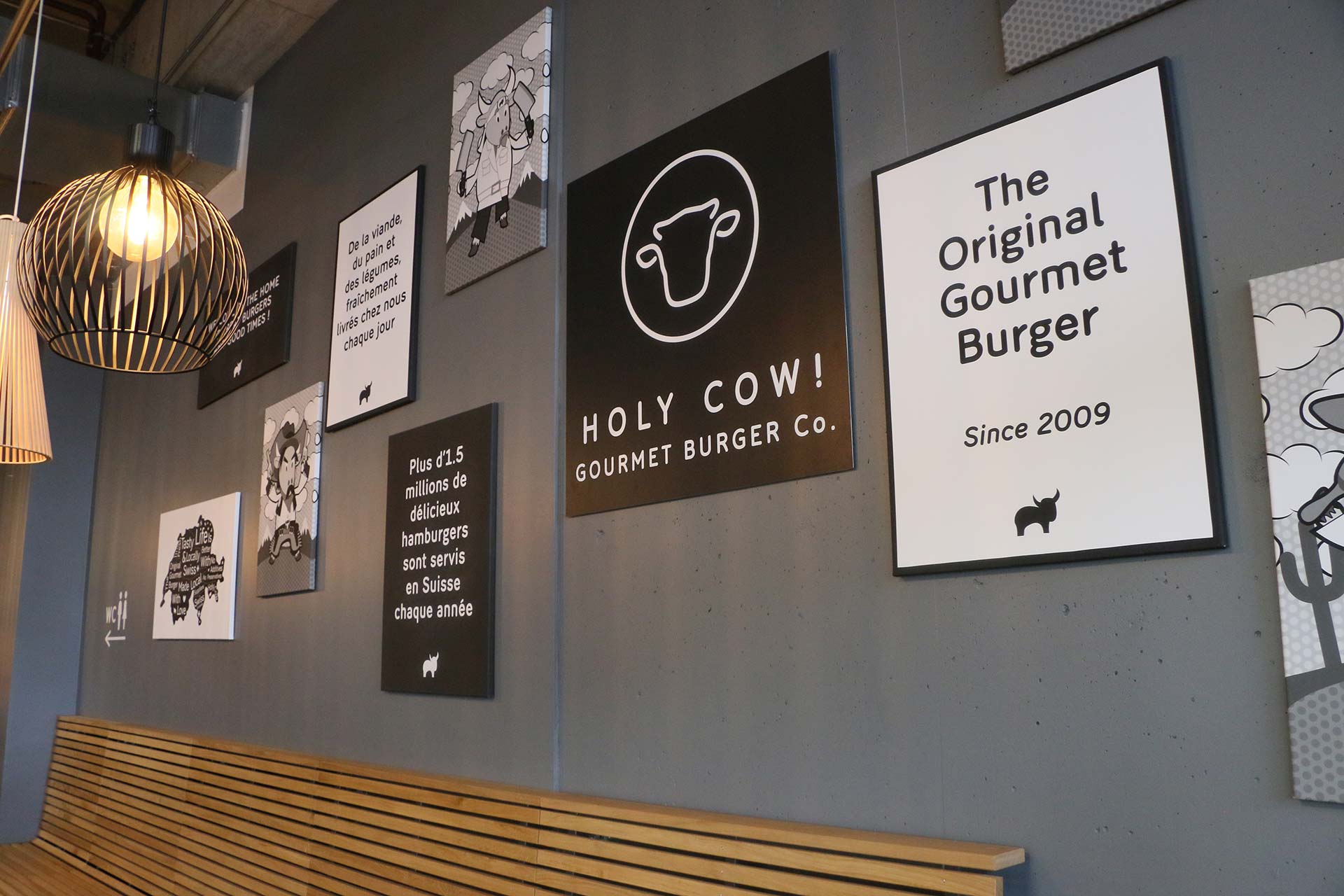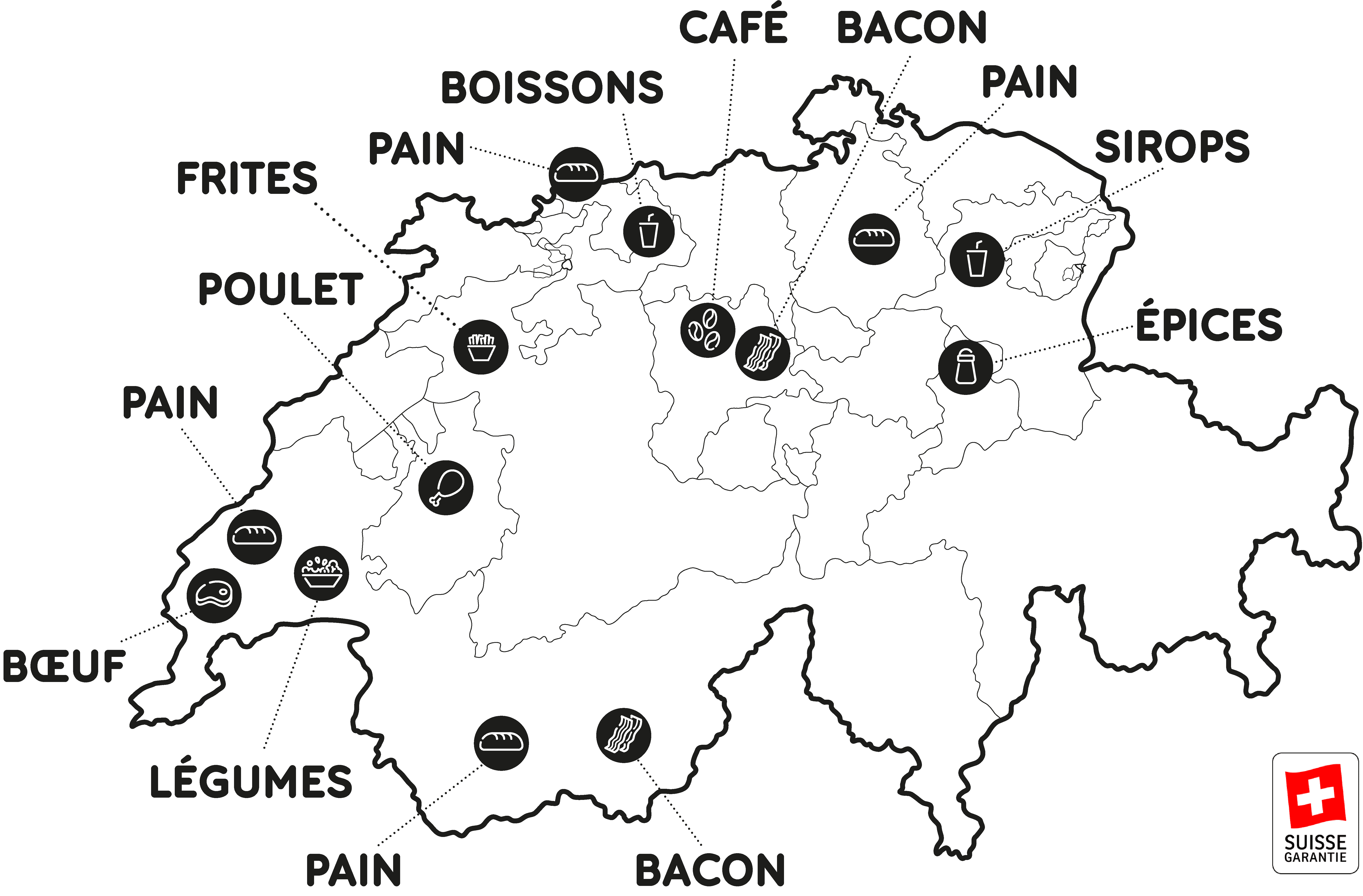 Holy Cow! strives to source as much as possible from local Swiss producers to offer our clients the freshest and tastiest burgers on the market. All of our ingredients (meat, bread, potatoes, salad) are locally sourced and produced in Switzerland. Supply routes are short to minimize out carbon footprint and to maintain the freshness of our products without the use of preservatives. We strive to buy at least one product from each canton to bring all of Switzerland into our burgers.
Since locally sourced food and sustainability are cornerstones of our concept, our transport networks are short and our fresh products are delivered in large reusable containers. Together this means our carbon and waste footprints are very small. In our restaurants, we use only food-safe metal baskets lined with recycled paper and biologically degradable and/or reusable packaging.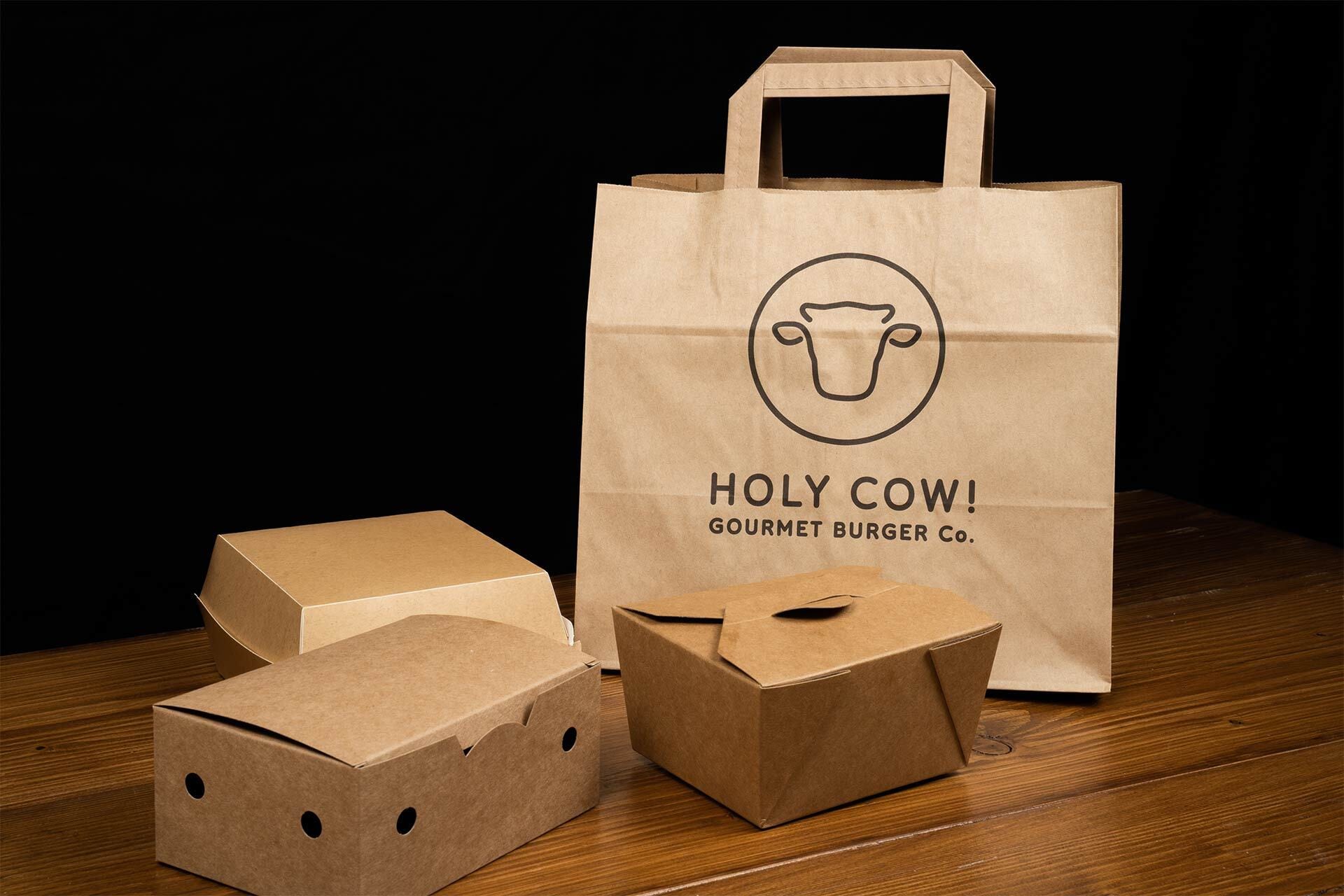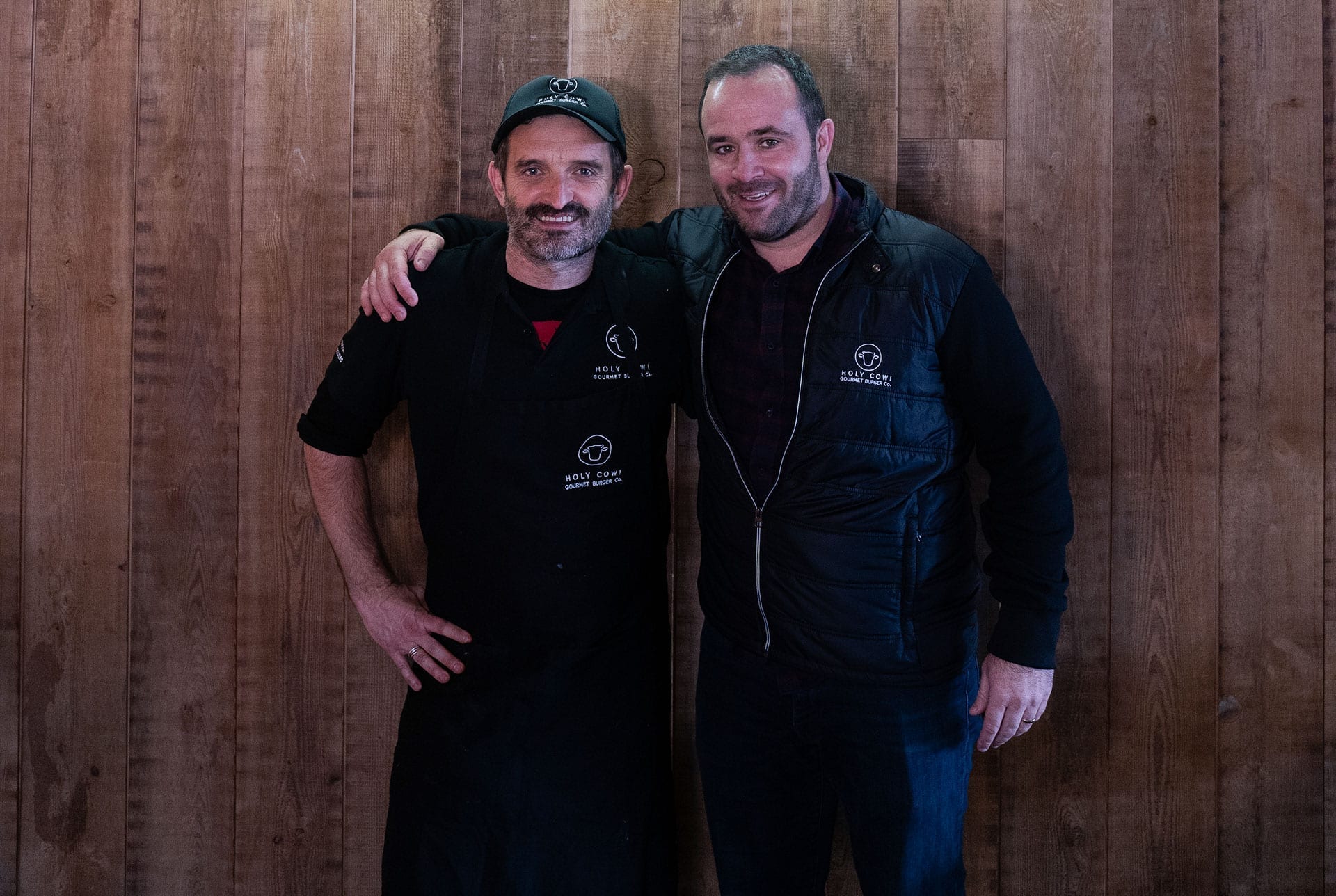 Founded in 2009 in Lausanne, Holy Cow! revolutionized the Swiss burger market with a unique concept: a fresh gourmet burger made with only locally sourced ingredients, and served up in only 5-8 minutes. The concept and recipes were the result of founder Richard's (left of photo) work and travels in various food businesses around the world.
In 2017 the brand was acquired by a small group of local entrepreneurs, led by Adrian (on the right), who was key in developing Holy Cow! from a small business to a national brand. Adrian is the company CEO today. Rich remains in the company as the head of quality assurance and works closely with Adrian on a daily basis. As sons of a beef farmer (Rich) and a baker (Adrian) they both share common values found in good family-run businesses – a commitment to hard work and quality honest produce. These simple values are the cornerstones of Holy Cow's! success today.
Our founding slogan was: "Come Join the Fast-Food Revolution." This revolution is part of our company's DNA – revolutionizing quality, standards, and surrounding ourselves with partners that allow us to offer the Holy Cow! Experience to our growing number of customers as we expand throughout Switzerland.
To offer a quality gourmet burger, served rapidly, without compromising freshness and taste. We aim to produce restaurant quality take away food using local ingredients in the same time as traditional low-quality rapid delivery fast food chains, while providing great value for money.
In addition, Holy Cow! focuses strongly on the client experience, creating ambient dining spaces that promote social interaction in a warm and friendly environment.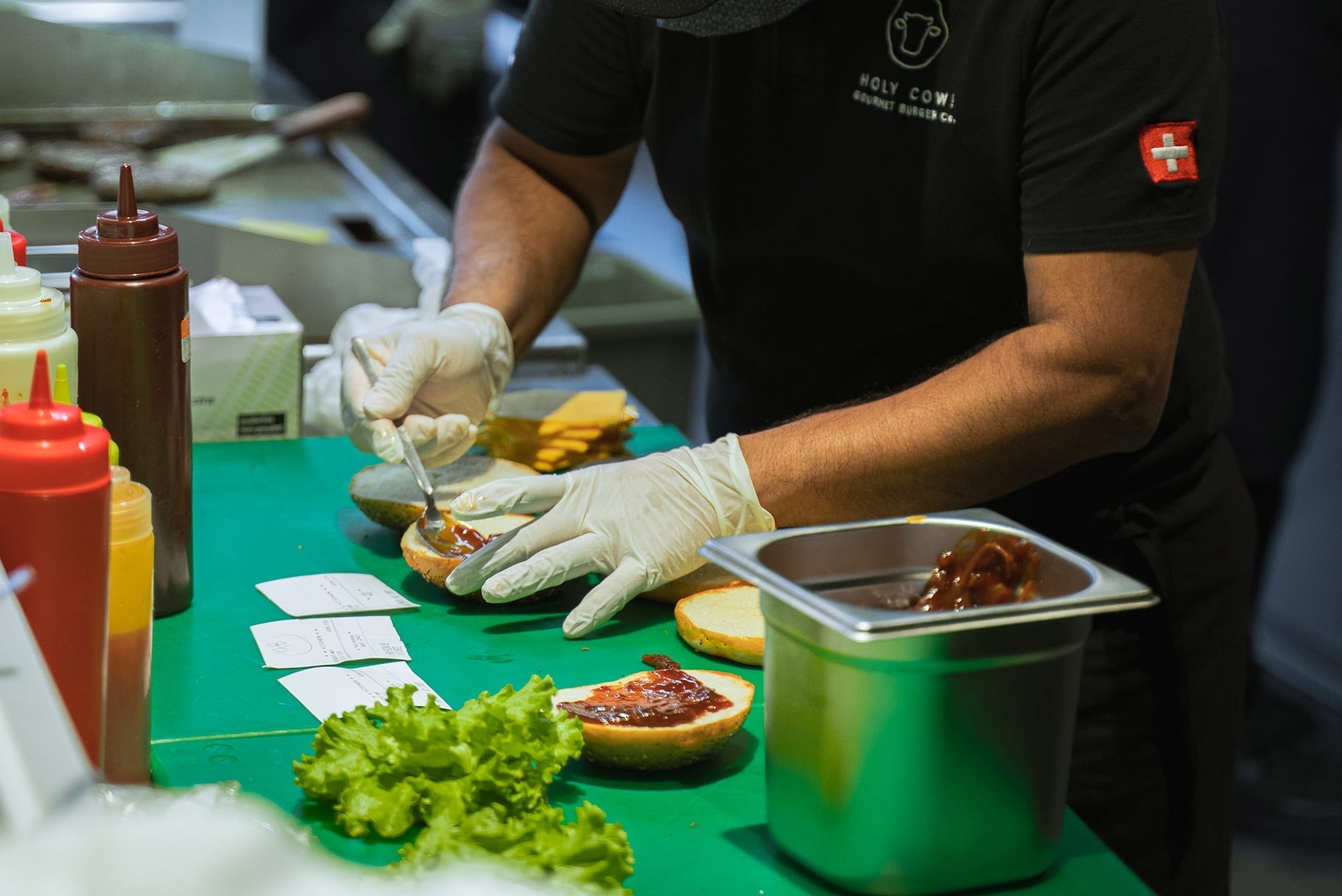 different nationalities of our employees
Holy Cow! restaurants across Switzerland
year of the first Holy Cow!