From its humble beginnings in Lausanne and after a decade of national growth and development, Holy Cow! has remained true to its philosophy: Swissness, swiss taste, and swiss made are an integral part of Holy Cow! DNA.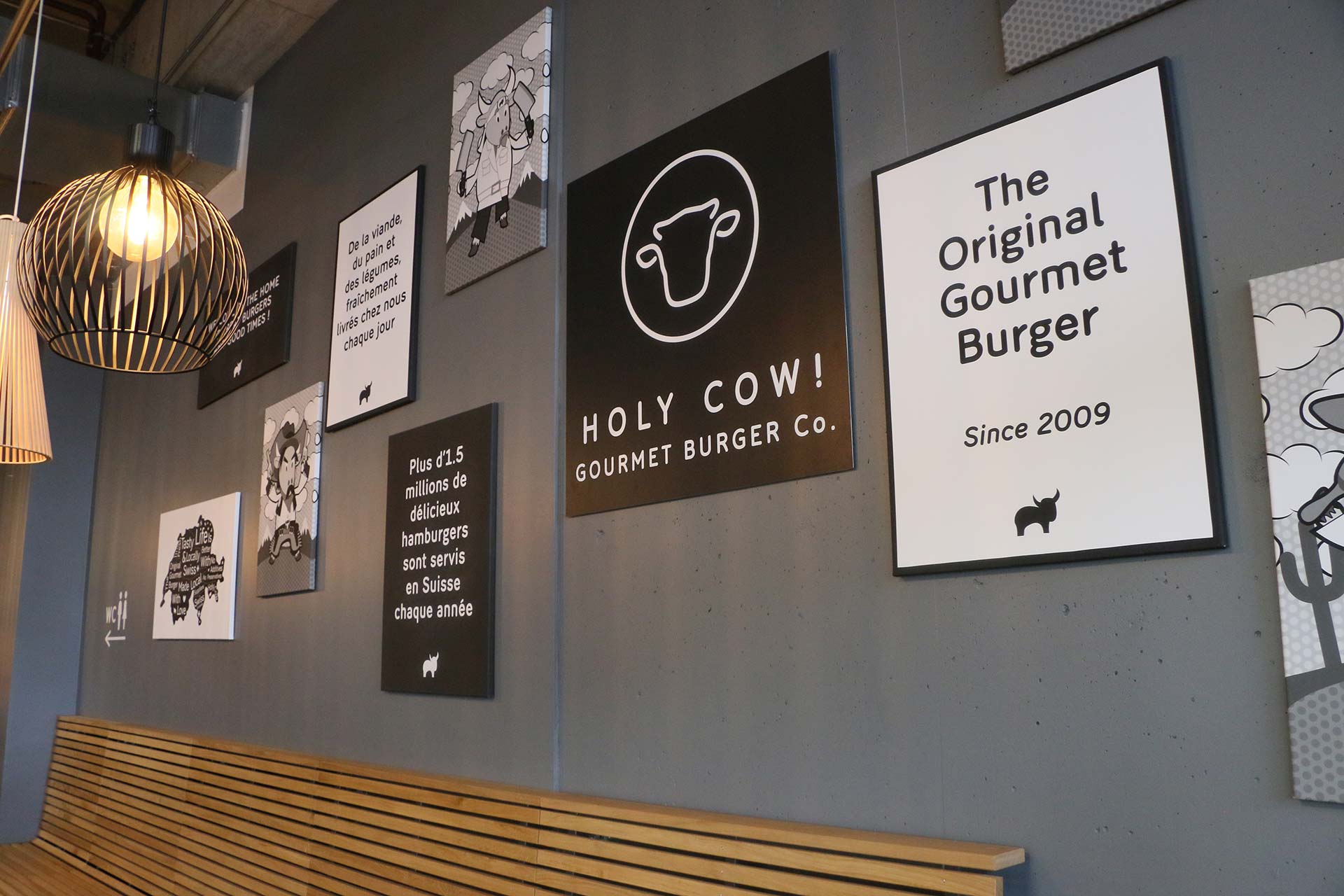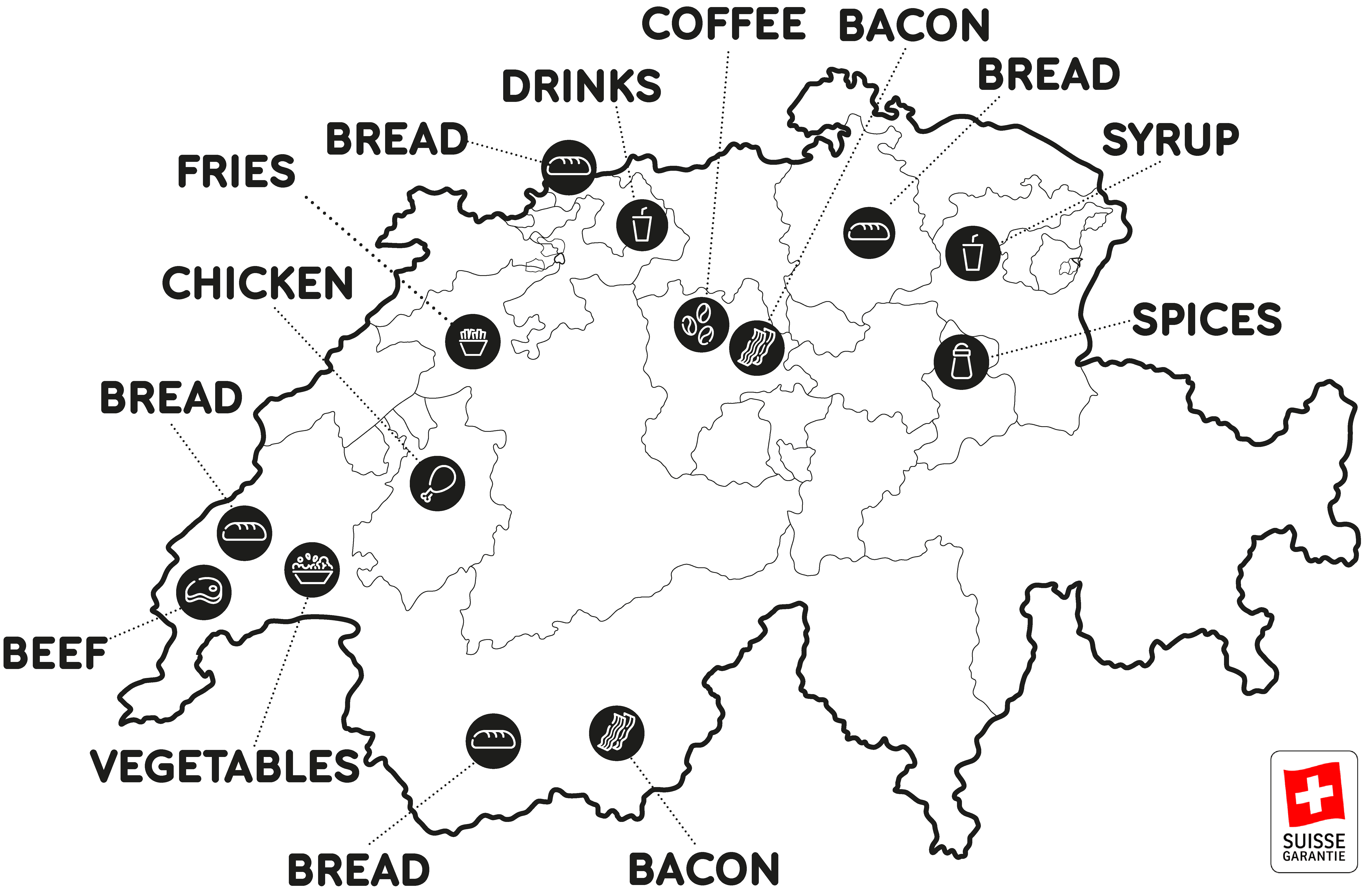 Holy Cow! strives to source as much as possible from local Swiss producers to offer our clients the freshest and tastiest burgers on the market.
All our ingredients (meat, bread, potatoes, salad) are locally sourced and produced in Switzerland. Supply routes are short to minimize carbon emissions and to maintain the freshness of our products without the use of preservatives.
We strive to buy at least one product from each canton to bring all of Switzerland into our burgers.
We favor local and renewable energy. All of our products are delivered in large reusable plastic crates, to apply the zero waste policy as much as possible.
In our restaurants, we use only reusable plastic burger baskets lined with recyclable paper. That means no dishes! This, in turn, leads to a minimum of water and energy consumption compared to traditional restaurants.
Our take-out boxes, sauce containers, and beverages bottles are all biodegradable and all Holy Cow! restaurants have paper and PET recycling bins.
85% of Holy Cow! waste is recycled, and it is our responsibility to increase this percentage even more in the years to come!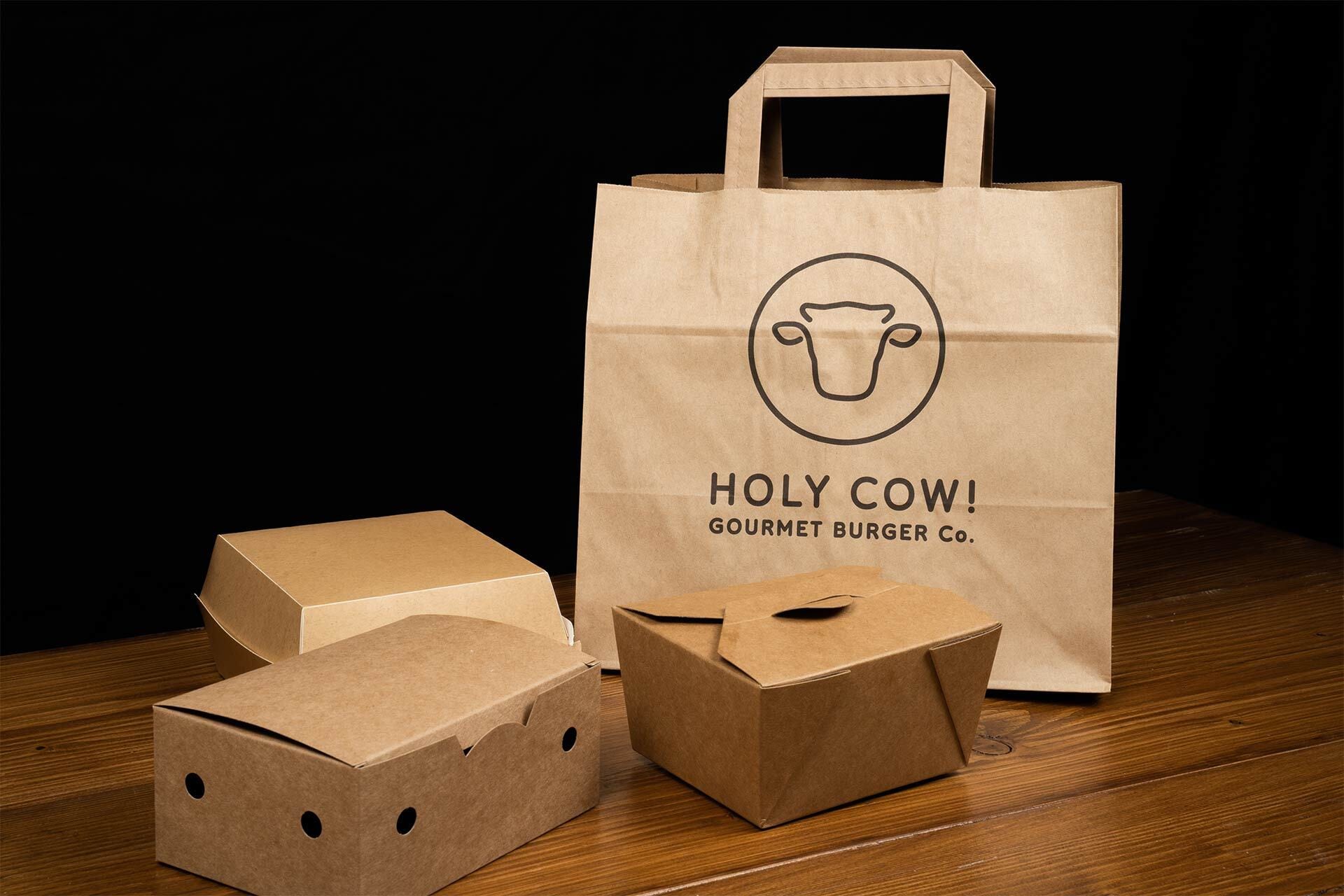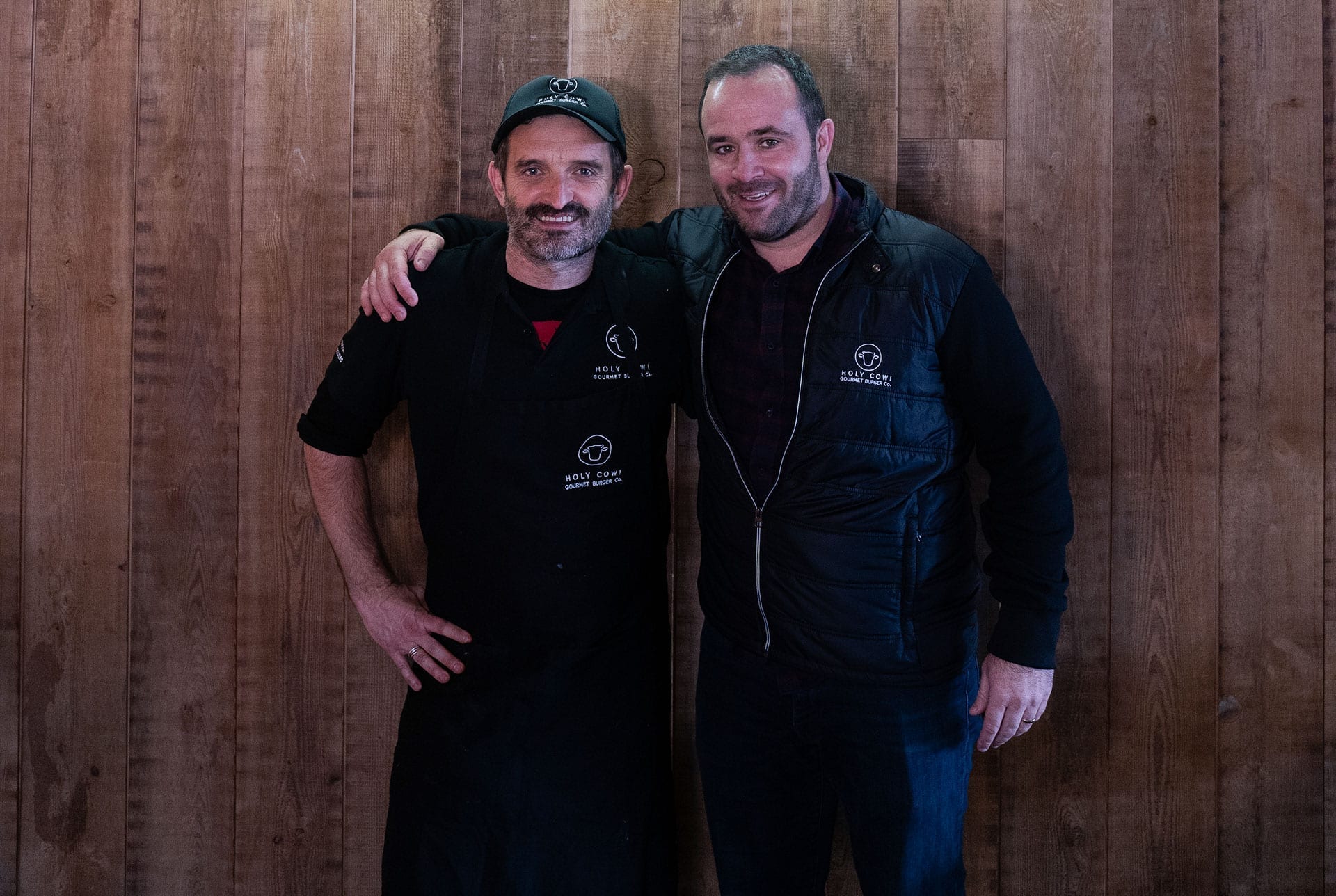 Founded in 2009 in Lausanne, Holy Cow! revolutionized the Swiss burger market with a unique concept: a fresh gourmet burger served only with local and tasty products, all in less than 10 minutes. The recipes are the result of founder Richard's (left on the photo) trips all around the world.
The brand was later acquired in 2017 by Adrian (on the right in the photo) and this is how the spirit of Holy Cow! continues to challenge itself to remain innovative and ethical.
Our founding slogan was: "Join the fast-food revolution".
This revolution is part of our company's DNA: revolutionizing quality, standards, and surrounding ourselves with partners that allow us to offer this experience to our customers. All this in a spirit of sustainability and ecological responsibility.
To offer a quality burger, served quickly, without compromising its freshness and taste.
Taste starts with fresh, local, quality ingredients.
Lead by example, especially when it comes to preserving the environment, challenging the market, and raising standards.
This is the new era of the tastiest burger, unprocessed and served in less than 10 minutes.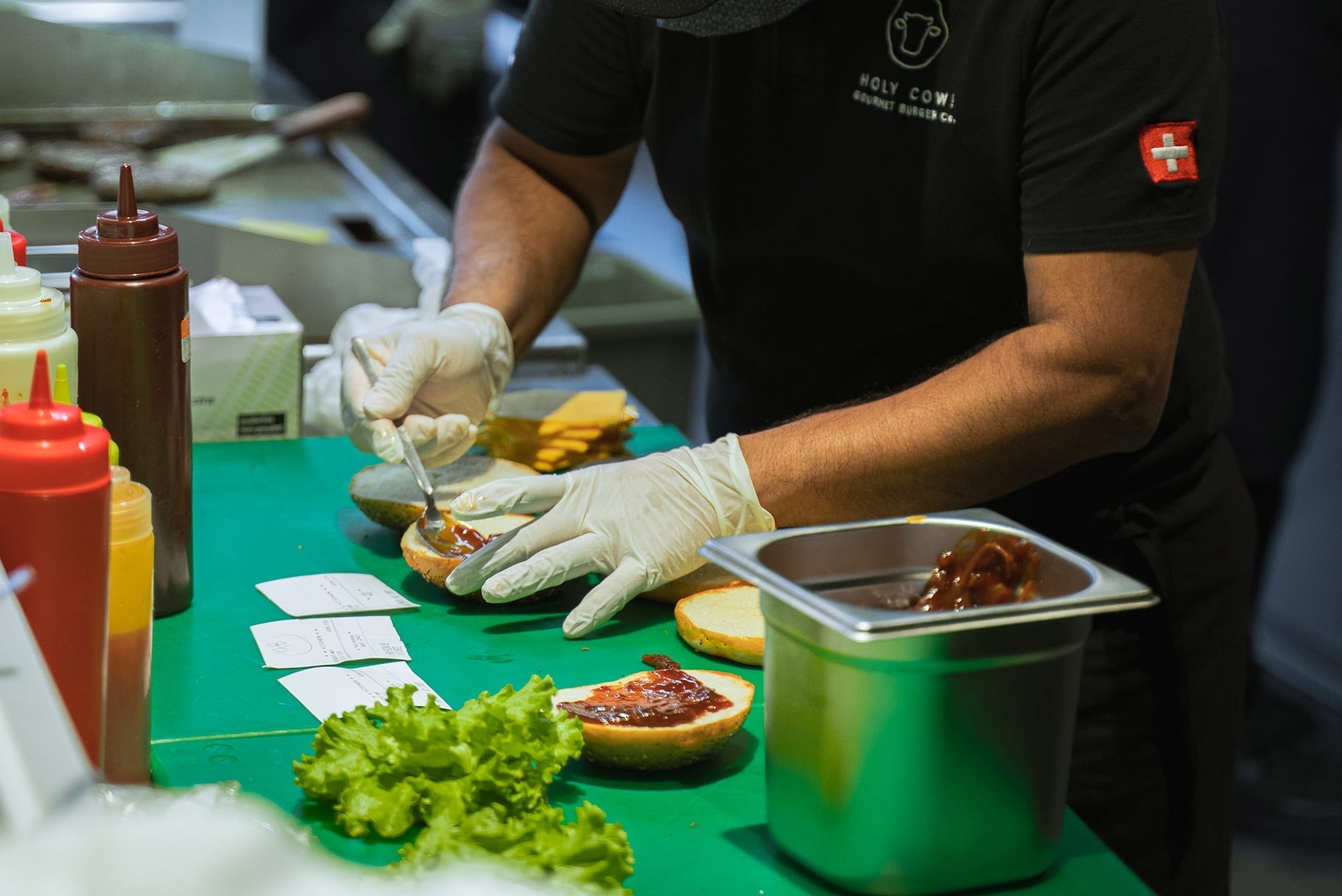 different nationalities of our employees
Holy Cow! restaurants across Switzerland
year of the first Holy Cow!